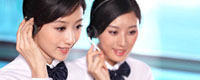 Name: Mrs. Phoebe Lam
Tel: +0086-13715380612
E-mail: sales@hgt-tech.com
Add: Room 101, No.38 Lianxing Road, Shatian village Kengzi Street, Pingshan District, Shenzhen, Guangdong
Skype: info.hgt
QQ: 3192008894




Product name : 7W AC COB Lighting

Product No. : 201634174321

Price : Please contact bryan@hgt-tech.com
Details:
220V/110V AC 7W COB Lighting
---

Specification
Power: 7 watts.
Wholesales Price: US$1.05 - 1.15.
Luminous Surface: 11mm/22mm.
Substrate: Ceramic Board.
Dimension: 22x20x1.0mm/24x24x1.0mm.
CCT: Warm White 2800-3200K, Natural White 4000-4500K, Cool White 5800-6500K.

The Application Notes
When using the SIP LED light source, Need 5-10g/W of heat sink aluminum so as to ensure the full heat.
Coated with a layer of uniform thermal grease between SIP-LED and aluminum. Please obey the following operation method to protect the SIP LED light source.

Clean
Use cotton swabs dipped in a small amount of alcohol cleaning, do not use the unknown chemical liquid cleaning SIP LED, because it may damage the SIP LED.

Welding operation
a. Ceramic substrate fast heat dissipation, difficult welding, welding time should not exceed 10 seconds, otherwise easily cause fall off the pad.
b. The use of larger power iron 80-120W, temperature maintained at around 380, the heat transfer faster flat or elliptic iron head.
c. The use of 0.8mm quality low residue tin line, first in the welded line ends with tind.The iron head contact ceramic substrate, solder joints are to be melted and immersion component lead after the head, the electric iron head along the welding pin gently into a left joint. Welding time is about 3-5 seconds, a sine wave shape of solder joints, surface should be bright smooth, not weld thorn, moderate amount of tin welding, pay attention to iron cannot come into contact with the silicone.

Electrostatic discharge and impulse current
a. Electrostatic discharge (ESD) or pulse current (EOS), may damage the SIP LED.
b. Must wear ESD wrist, ESD shoes or electrostatic gloves, can SIP LED production.


Applications

Being widely used in lighting indoor, such as office buildings, factories, markets, school etc.

※ Indoor lighting:
Spot light, Ceiling light, Bulb light, Mining light.

※ Architectural lighting:
Downlight.

※ Roadway Lighting:
Street Light, Garden Light.



Packing
The packaging box is not waterproof, must make them far away from water and moisture
20*20mm: 15pcs/Box
Gross Weight: 35g Net Weight: 20g
Packing Size: 150 x 112 x 8mm
24*24mm:40pcs/Box
Gross Weight:185g Net Weight: 140g
Packing Size: 280 x 205 x 14mm