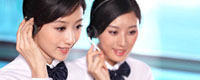 Name: Mrs. Phoebe Lam
Tel: +0086-13715380612
E-mail: sales@hgt-tech.com
Add: Room 101, No.38 Lianxing Road, Shatian village Kengzi Street, Pingshan District, Shenzhen, Guangdong
Skype: info.hgt
QQ: 3192008894




J.H.Z
---

Junhaozi(Shen zhen)maoyiyouxianzerengongsi, has a self-built factory building 5,000 square meters, is a professional research&development, production and sales of electronics products.
Involved in the Consumer Electronics Accessories, LED Light Source, Mechanical Parts&Fabrication Services and Remote Control Toys Products.
We have sucessfully created a wide client base from manufacturing to trading companies all over the world.
※ Consumer Electronics Accessories - All kinds of Home appliances - Speakers, Chargers(Adapter), Cables, Power Supplies, Phone Accessories, Toy.

※ All kind of Electronic Components - IC, Relay, Resistor, Capacitor, Inductors, Potentiometers, Transformers, Diodes, Transistors, MOS transistors etc.

※ LED Lighting Source - High Voltage COB Lights(110V/220V AC COB), High Voltage Round Aluminum Lights, High Votage Tube Lights(110V/220V T5/T8 Lights).

※ Mechanical Parts&Fabrication Services - All kinds of Miniature DC Motor, Permanent Magnet Stepper Motor, DC Gear Motor.

---

Enterprise Culture - High, Fast, Strong & Trust, Challenge, Modesty.
High
High Qaulity Product and Services. We manufacture High Quality Electronics Product and provide Best after service to customers from all over the world.

Fast

Fast reaction. We can for rapid response to market demand, the introduction of new products, and can be customized for clients a variety of products.
Strong

Strong technical support, Strong engineering team research&development new product and help customers to solve product problems.
Trust

Perform all responsibilities based on sense of ownership and authenticity.
Challenge

Participate in solving all problems passionately, and do your best while thinking positively.
Modesty

Strive to accomplish self examination and constant learning.
---

Our Team
Production Director - WeiCong Cheung cheung@hgt-tech.com

Electronics Components Products Department

Overseas Sales - Ryan Chung ryan@hgt-tech.com

Overseas Sales - Matha Lam matha@hgt-tech.com

Lighting Products Department

Overseas Sales - Bryan Chung bryan@hgt-tech.com

Overseas Sales - Martin Lee martin@hgt-tech.com


Consumer Electronics Products Department

Overseas Sales - Vivian Wong vivian@hgt-tech.com

General Inquiry info@hgt-tech.com

Order, Payment&Production sales@hgt-tech.com