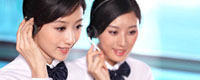 Name: Mrs. Phoebe Lam
Tel: +0086-13715380612
E-mail: sales@hgt-tech.com
Add: Room 101, No.38 Lianxing Road, Shatian village Kengzi Street, Pingshan District, Shenzhen, Guangdong
Skype: info.hgt
QQ: 3192008894




220V/110V AC 3W COB Lighting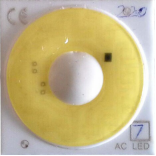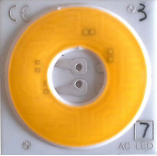 Features
※ COB Directly using 110/220V to light up(Can resist 300 v voltage), NO additional power supply.
※ Whole-chip Integration, Without Electrolytic Capacitor, Prolong AC COB Lifespan.

※ Linear drive, Dimmable, No Eectromagnetic Interference, High Power Factor (>0.92).

※ Ceramic Board Substrates, High Luminous Efficiency, Low Thermal Resistance, CE Certification (Anti Surge 600V, Insulation Resistance Voltage 4000V).

※ Simple Structure, Easy Installation. Multiple combination, can be composed of ultra-high power dimmer lighting module.

Product Overview
※ Green Lights: Green Lamp without Pb and Hg.

※ Using High-Quality, High-Brightness LEDs as Lighting Source, No Glare&Flicker, Uniform Luminance.

※ Energy Saving--- The Brightness of 5W AC COB is equal to 40W conventional Tungsten lamp, Energy Saving efficiency is as high as 80%.

※ Long-Lifespan, Easy to Install--- AC COB Lifespan is on average over 50,000 Hours, 10 times longer than traditional lamps, directly using with 110V/220V.

※ AC-COB using good Ceramic Board Substrate, High efficiency, Low Thermal Resistance to speed up heat diffusion.

※ No Noise&Flicker during working time, switching frequency doesn't affect AC COB lifespan.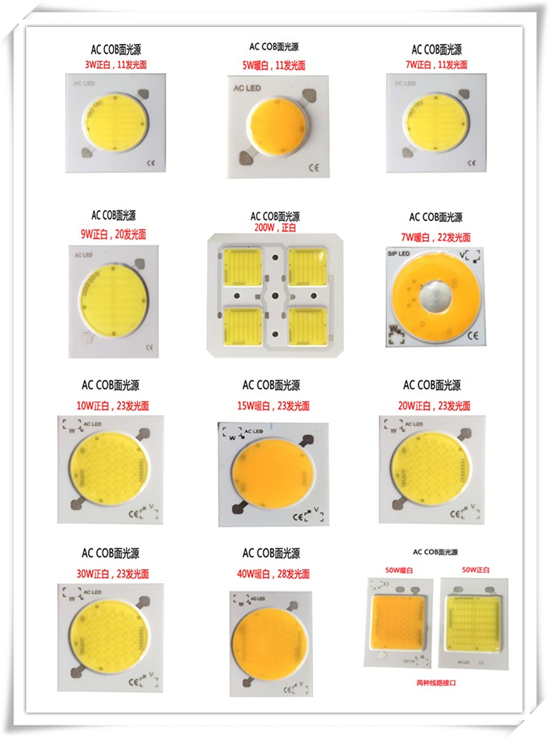 Total: 15
Page: 1 / 1
First
←Previous
Next→
End